ปฏิเสธไม่ได้เลยว่าทุกวันนี้ "หน้ากาก" กลายเป็นสิ่งหนึ่งที่เราต้องใส่ติดตัวแทบตลอดเวลา เวลาออกจากบ้านนอกจากคำถามว่าเอามือถือกับกุญแจบ้านมาหรือยัง จะมีคำถามว่า "เอาหน้ากากมาหรือยัง?" จะด้วยภาวะสังคมที่บีบบังคับหรืออะไรก็แล้วแต่ เราใช้มันจนกลายเป็นส่วนหนึ่งในชีวิตจริงๆ และในเมื่อเราต้องใช้ทุกวัน จะดีกว่ามั้ยถ้าได้ใช้ด้วยความสะดวก เบาสบาย เพื่อคุณภาพชีวิตที่ดีกว่าเดิม วันนี้เราจะมาบอกข้อดีถึงการใช้หน้ากากที่มีน้ำหนักเบากัน

1 : To avoid heat and discomfort
When putting a mask with external smell protection, you will not be able to breathe properly. Putting it on all day is a real suffer. Tightness, discomfort, and heat from wearing the mask combine with Thailand's climate can drive you mad easily. You don't need a tightly secured mask to prevent droplets. Nowadays, there are masks made with light fabric but woven tightly enough to prevent you from any harm. It's also easier to breathe while wearing.

2 : No more stench
Some masks have pretty design and graphic on thick fabric, but it doesn't provide enough. You get sweaty from heat and it becomes damp inside a mask. The damp emits unpleasant odor to a degree that may make a wearer doesn't want to wear a mask again. Sometimes, we accidentally touch a mask to adjust it to fit our face, but there is a high chance you contract diseases. So, lighter masks have better ventilation and more comfortable to wear.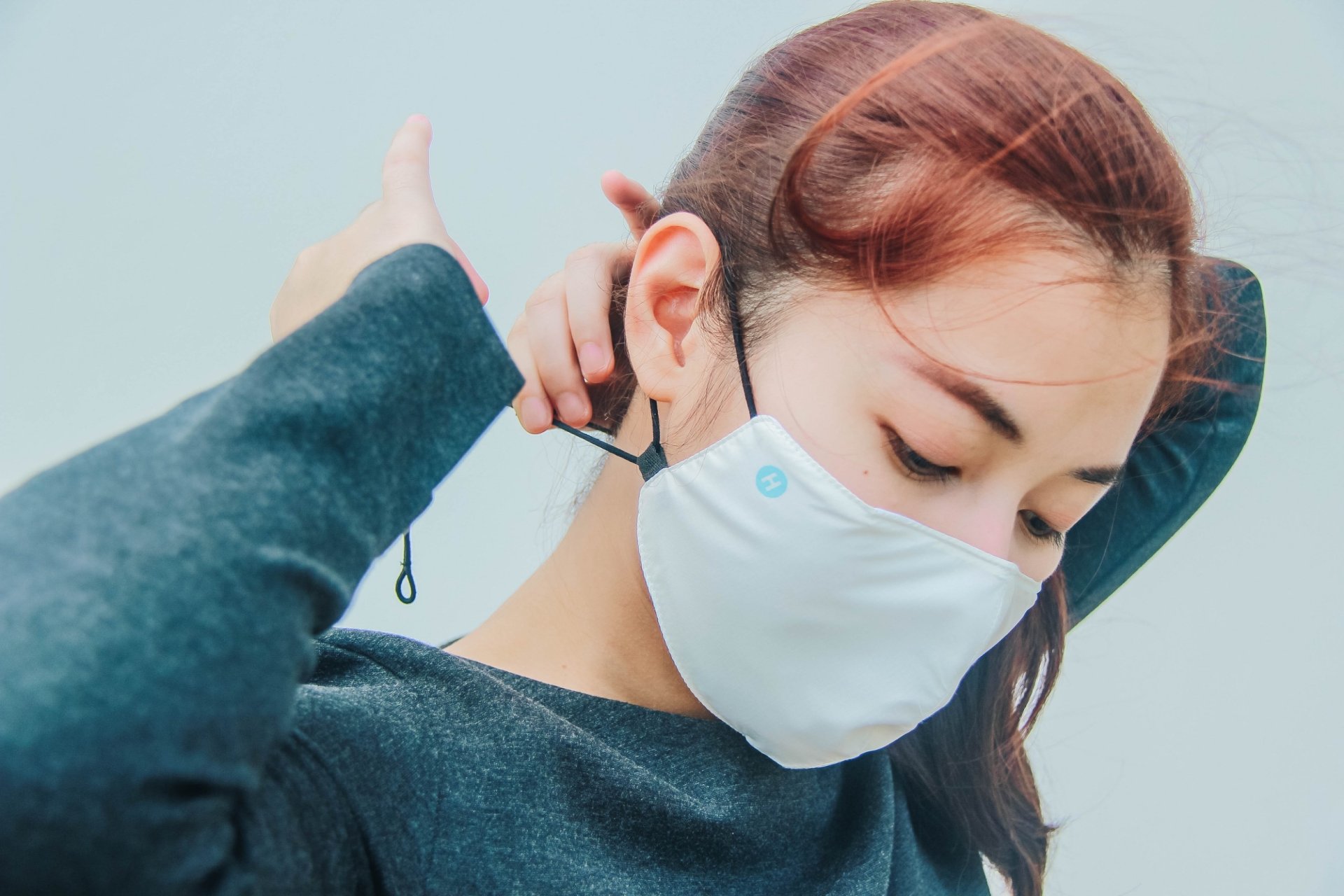 3 : Easier to talk
Do you get a sore throat when you arrive home after a long day outside? It may seem like you sick, but it's actually because you have to talk loudly to a person who can't hear you properly while you're wearing mask. Using only face shield isn't safe enough either. With lighter mask, you'll be more comfortable.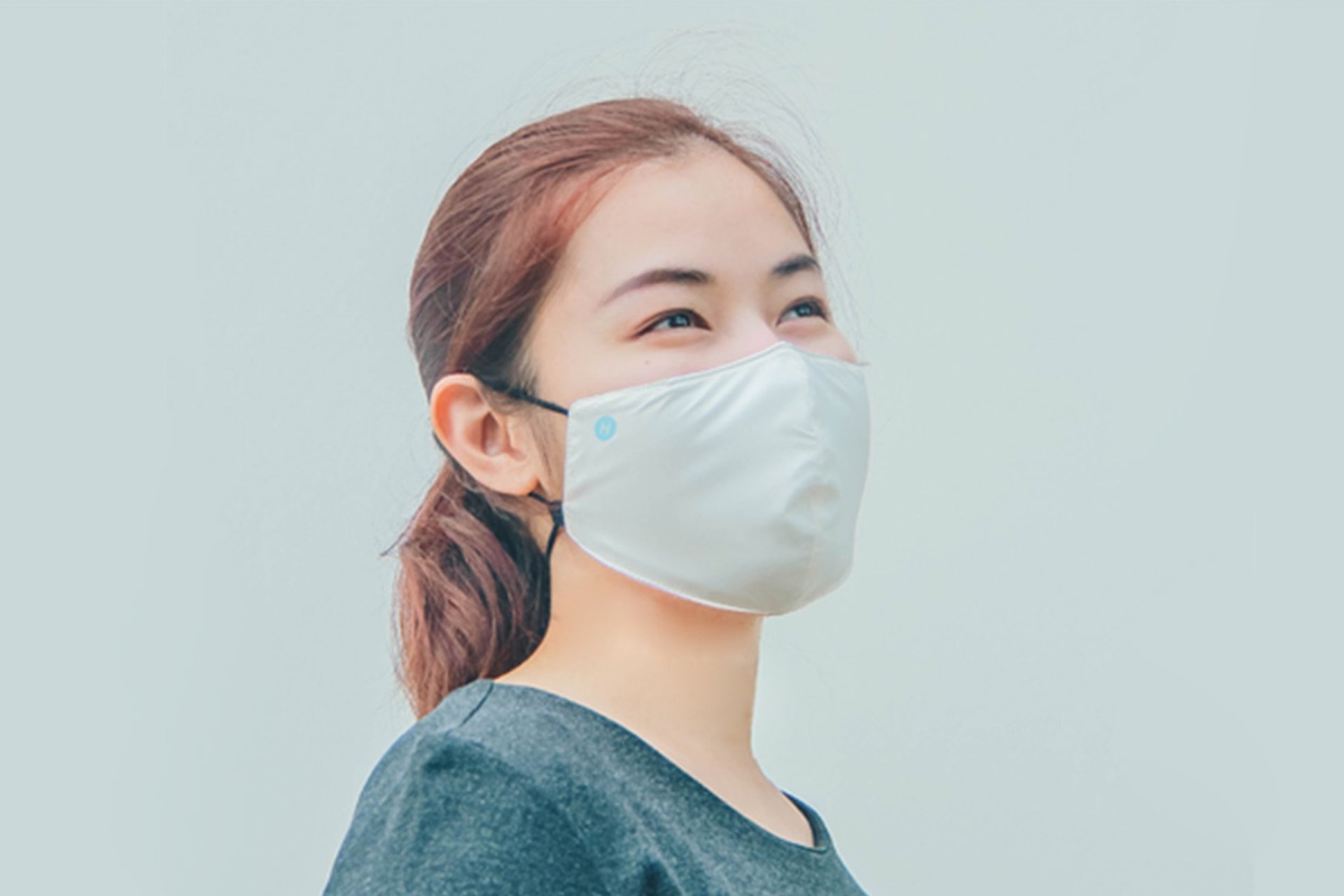 We have described about how good lightweight mask is, but we must look for other properties in consideration. All masks have expiry date. You need to check it if they still can repel water. If a droplet is instantly absorbed, you need to change a new one. As long as COVID still linger, we have to do our best to protect ourselves than solving problem later. Do not forget to put masks on for yourself and others!

July 9 , 2020 by Ratchanan K.
TAGS : #หน้ากากผ้า #AIRMASK #AIRMASK

ABOUT THE AUTHOR
Ratchanan K. - Lifestyle Content Creator
Naree I WithHappy - Content Stylist